Preface Second
This is a debugging block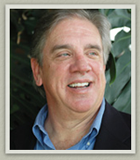 Orlando Blake, PhD, CPT
Preface Third
This is a debugging block
The Blake Group was established in 1993 as a leading edge organization consulting firm and executive coaching company. We assist individuals and organizations with their growth and transformation efforts.
Fundamentally, we work with organizations and individuals to improve relationships, decision-making, judgment, expand thinking, amplify talent and create a positive workplace environment.
Postscript First
This is a debugging block
Leadership Coaching
Leaders Path™ is an immersion coaching program that is challenging, requires focus, and is worth the effort. The benefits are life changing, life enhancing, and will notably reward everyone involved.
More
Postscript Second
This is a debugging block
Free Resources
Our online library free resources section is filled with free articles, white papers and even videos.
Postscript Third
This is a debugging block
Free Book: Practical Interviewing
Interviewing is a Communication Process. It is unlikely that we could manage or supervise without using interviews. The purpose of any interview is to obtain valid information to make informed decisions.
More