Preface Second
This is a debugging block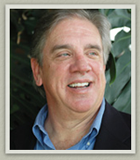 Orlando Blake, PhD, CPT
Preface Third
This is a debugging block
Since 1993 we have worked with organizations and individuals to improve relationships, decision-making, expand thinking, and create a positive workplace environment.
What we have learned and what our successful clients have learned is to use methods to take advantage of personal style and human nature. We need to work to develop humanity in the workplace as well as increasing effective performance. Why Hire the Blake Group?
Postscript First
This is a debugging block
Leadership Coaching
My style of coaching is holistic emphasizing the whole person. It is action based, facilitating clients move toward their most important goals and in congruence with their vital values.
More
Postscript Second
This is a debugging block
Free Resources
Our online library free resources section is filled with free articles, white papers and even videos.
Postscript Third
This is a debugging block
Mediation, Conflict Coaching & Conflict Management Training
Mediation for Individuals

Mediation for Organizations
FREE Book! The Benefits of Using Mediation When Involved in Workplace Disputes